Industrial highbay lighting? Pay attention to this when installing!
14/0. Jun 14
Average reading time is 5 minutes

In this article:
---
One of the most important elements of LED highbay is durability
The LED highbay 100w, LED highbay 150w, and LED highbay 200w products with the Asalite brand name are characterized by high quality and use of materials, a modern discreet shape, and long-term reliability.
The implementation of highbay lighting requires solutions that are suitable for larger rooms, such as they provide adequate quality lightin for halls, warehouses, sports facilities, and exhibition halls. Professionally designed and implemented LED highbay ensures that workers in the space can easily navigate between products, ensuring accident-free workflows.
Another important issue of LED highbay is that the lighting devices are energy-efficient and at the same time provide high brightness.
The new generation of Asalite Premium LED highbay products are available with a power of 100w, 150w, 200w, providing a luminous flux of 15,000 lumens, 22,500 lumens, 30,000 lumens, which represent outstanding values on the Hungarian market!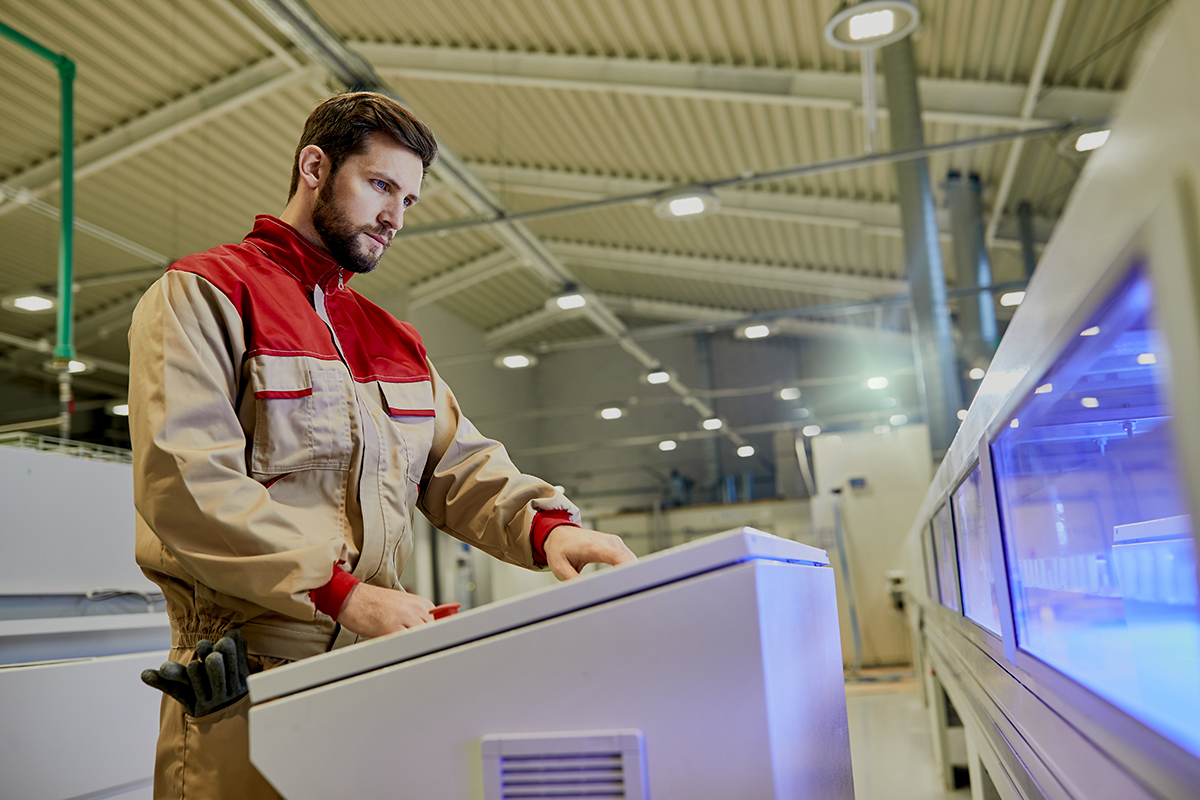 Led highbay: why is it important to be equipped with an SMD chip?

Products equipped with SMD LEDs emit low heat, have low light attenuation, and have a long lifetime - a combination of these ensures cost-effective operation.
The importance of SMDs in the LED industry is also ensured by the fact that 3 diodes can be integrated into one chip. The combined color of these provides the color shade favored by customers, under which both customers and employees spend their time comfortably.
Based on the location of the LED highbay devices, it is very important that the LED highbay devices require maintenance as little as possible. Low maintenance requirements can be ensured by the light, aluminum housing design, indoor and outdoor use. Outdoor and indoor use is made possible by IP65 protection, i.e. dust and water resistance.
LED highbay: what performance should we count on?
Let's take as a basis the LATEST 3 led highbay model in the Asalite range:
ASAL0264
Power: 100 w
Luminous flux: 15,000 lumens
Color temperature: 4,500 K
Size: 271x90 mm
Light utilization: 150 lumens/watt
ASAL0265
Power: 150 w
Luminous flux: 22,500 lumens
Color temperature: 4,500 K
Size: 310 x 90 mm
Light utilization: 150 lumens/watt
ASAL0266
Power: 200 w
Luminous flux: 30,000 lumens
Color temperature: 4,500 K
Size: 380x90 mm
Light utilization: 150 lumens/watt

WHICH MODEL WOULD YOU CHOOSE FROM THE NEW OFFER?

LED highbay: if the hall you use does not have a sufficient amount of natural light

When planning hall lighting, an important element is the amount of available natural light. If the hall you operate has glass doors, roof or traditional windows, and glass walls, the time of artificial lighting and the amount of energy spent on it can be reduced.
IF NOT: then you must choose a highbay product with a color temperature that is able to reproduce daylight the most faithfully.

Did you know? The LED highbay can be perfectly combined with smaller LED reflector models, so that even loading areas that are fenced off from the single-space room can be illuminated properly..
LED highbay: round or straight shape?
Highbay lights now exist in many shapes, the most popular shape is round, while long, corridor-like rooms can also be illuminated by the straight shape.
The undoubted advantage of the round shape is that it provides a lighting angle of 90 - or 120 degrees under the hall light, and the large angle reduces the amount of hall lights that need to be installed.
Led highbay: light efficiency is the measure!
Light efficiency is a basic concept in lighting technology that shows how many Lumens of luminous flux, i.e. how much light intensity, is capable of being produced from 1 Watt of absorbed power of the tested light source.
If you are looking for a LED highbay device, it is worth choosing the piece that offers the highest possible value.


Asalite's premium quality products can provide brightness between 10,000 and 30,000 lumens to ensure reliable work every day.
If it's a highbay fixture: size matters too!
The highbay fixture must be suitable for halls of different sizes - it must adapt to the lighting of smaller and larger, as well as slightly isolated spaces.

Let's see what sizes you can count on if you want to install Asalite's premium quality products in your hall:
235 x 85 mm  
271 x 90 mm
285 x 85 mm
310 x 90 mm
315 x 85 mm
380 x 90 mm

In our LED highbay product range, you can choose from 6 product sizes, the weight of which varies between 975 g and 2000 g. They are easy to install, thanks to the 45-centimeter power cable and the hooks on top of the z aluminum castings - but they must be installed by a professional!
Which LED highbay model should I choose?
When implementing LED highbay, the most important thing is to know what size hall you want to light.
What light intensity do you need for the work taking place in the hall - the industrial highbay lighting must be adapted to these needs.
What network is provided for the lighting of the industrial hall? You can also choose the most suitable led highbay model for your needs from the available network.
Most of the products in the Asalite range operate on AC 170-265 V and AC 220-240 V networks.
What kind of pollution do you expect during the lighting of the industrial hall?
Will the LED highbay device be installed outdoors or indoors?
During daily work, is it expected that dust or water spray may hit the highbay fixture? Then only vote for a model that has IP 65 protection.